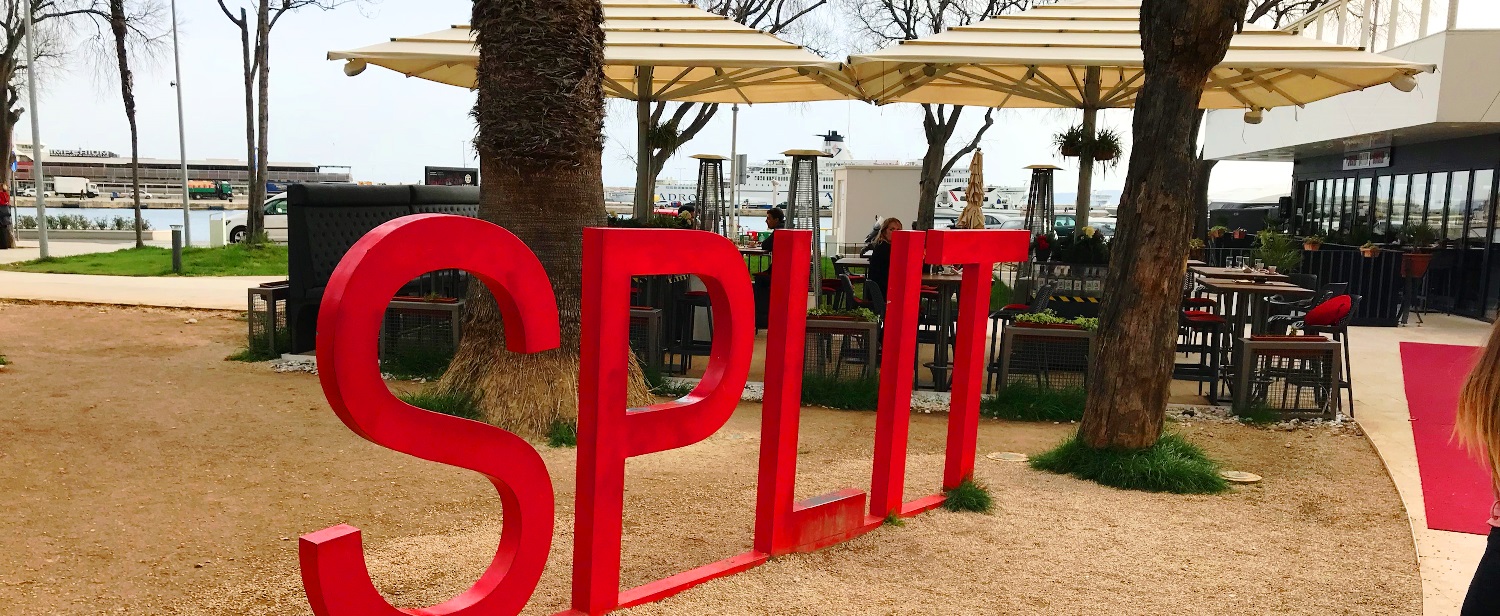 Tour Meeting Point
Check in with the Fanatics tour leader on Saturday between 11am & 12:30pm at:

Terminal F Café
Obala Lazareta 3
Split Harbour 21000

See the picture above & the map at the bottom of this page for more details, our tour leader will be outside the café with a Fanatics sign.

At 12:30pm our tour leader will walk everyone to the boat. If you arrive after 12:30pm you will need to call our tour leader.

Tour leader contact number: +49 176 3240 4776

Arriving at Split Airport
After arriving at Split airport exit the arrivals hall and head to the airport transfer buses to Split port, buses depart every 15–20 minutes. Buy your ticket on board for 30 Croatian Kuna cash one-way (approx €5). The airport is 24km from Split harbour and the drive is direct and usually takes around 40 minutes. (Note: Croatian Kuna is available at the ATMs inside the airport or at Split port.)

The airport transfer bus stops near the train station at Split harbour. After getting off the bus walk back towards the harbour 3-4 minutes following the road and head to our tour meeting point.

Late Arrivals (excluding 13-20 July tour) - Meeting in Makarska
If you arrive into Split after the boats depart you can meet up with the tour at our first stop of Makarska.

From Split Bus Station (see map above) there are regular buses to Makarska through the afternoon and evening taking between 1hr & 1hr 30mins. Simply purchase your ticket at one of the ticket windows and jump on the next bus.

From the bus stop in Makarska you will have a 600m walk to the port area where our boats will be docked. Our tour leaders will be at the boats from 7:30pm after the group rafting trip, please call our tour leader and they will meet you at the boat.

13 July Arrivals
Our boats will be docked in Split harbour during the Saturday of the Ultra Europe music festival so if you are unable to check-in between 11am & 12:30pm on Saturday 13 July you can contact our tour leader when you arrive into Split and they will meet you at Terminal F Café.