Greek Islands 2018 - Four Night Tours
Greek Islands 2018 - Four Night Tours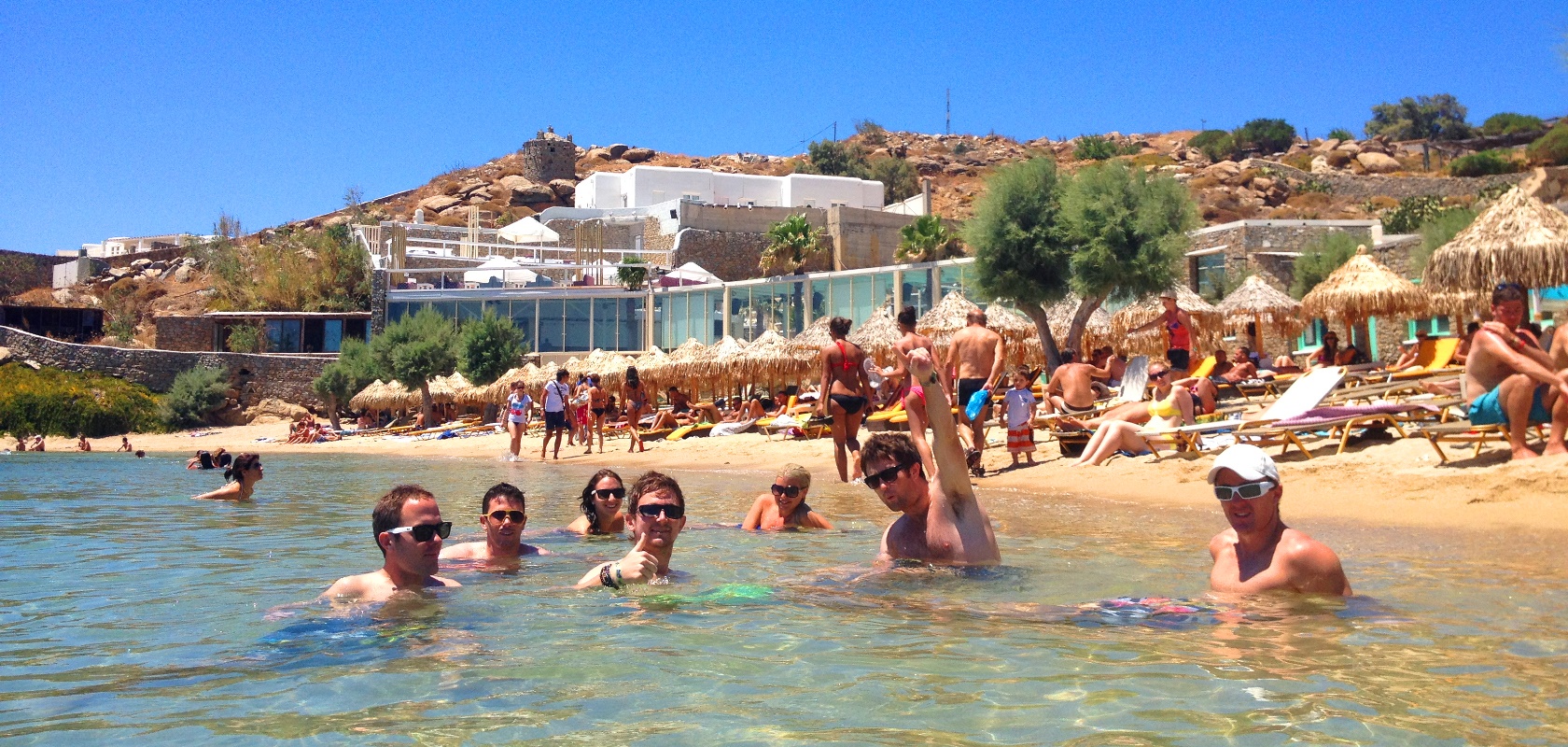 Overview
Lock in your place and package price with a deposit payment now!
For anyone with limited time this summer we have a 4 night tour option taking in the Greek Island gems of Mykonos & Santorini.

Depart Athens Sunday - 4 Night Tours
Tours depart Athens every Sunday morning, finishing back in Athens the following Thursday and include:

• Two nights in Mykonos
• Two nights in Santorini

Fanatics Greek Islands tours are the perfect way to experience the best of what this incredible region has to offer at a price that won't break your budget. We've tailored our tour itinerary to spend the maximum amount of time where the best parties and beaches are while also stopping at all of the important Greek Island sightseeing destinations.

Inclusions
Mykonos's picture perfect beaches, the most famous of all the Greek islands
Santorini's active volcano & spectacular sunset - the most photographed sunset in the world
Mykonos old town's maze of streets & alleys winding through classic white buildings, plus incredible nightlife
Laze by the pool one day, discover remote exotic beaches the next
Hot summer nights dancing & partying under the stars!


Includes two nights each in Mykonos & Santorini.

Tours depart every Sunday from 8 July to 19 August.
Our Accommodation
On the islands you have the choice of staying in Fanatics funky touring tents, or in private twin share cabins complete with two single beds, bedside table and lockable door.

We stay at the very best campsites in the Greek Islands, each boasting excellent facilities including awesome swimming pools, hot showers and clean WCs, poolside bars and indoor/outdoor clubs, restaurants, mini-markets, with nightly poolside entertainment from sunset till late hosted by resident and special guest DJs. The friendly social atmosphere of our campsites is always a real highlight of your Greek Islands experience.

Our campsite in Mykonos is literally right on the beach - and rest assured the beaches are beautiful! In Santorini we are just 300 metres walk from the centre of Thira town centre, the location is perfect.

All our accommodation is in convenient & shady areas of the campsites. You can choose to stay in either:


Fanatics Tents

- One tent per person, meaning you've got your own space and no need to share (or you can share with a friend & use the other tent for storing your backpacks). Our tents are regular 2 man dome tents that we supply for the duration of your tour. Sleeping mat is provided with your tent, just bring your own sleeping bag or sheet.


Air-Conditioned Cabin Upgrade

- On-site air-conditioned twin bedded cabins with two single beds, foam mattresses, lockable door and bedside table
- Upgrade price is per person, please ensure you select the correct number of persons requiring cabin upgrade

Extra Nights in Athens
Hostel accommodation in Athens before &/or after your tour is available to add when making your booking.

Ferry Transfers
We travel aboard the islands' modern ferry and flyingcat services between the islands and to/from Athens, ensuring a comfortable ride and minimised travel times. The ferry ride is definitely a fun part of the experience and a great way to get to know your fellow travellers.

Getting to Greece
Our Islands
Ever since Homer's Odysseus voyaged through the isles of ancient Greece in 800BC, the Greek Islands have been a major tourist destination and it's easy to see why: stunning volcanic island geography mixes with quintessential Greek architecture, gorgeous beaches and sparkling blue waters. Add to that some of the best European summertime party action and you're in for an incredible week!

Our itinerary is specifically designed to ensure you experience the ideal mix of sightseeing, partying, lazing by the pool, plus swimming & soaking up the sun at the beach. And we enjoy it all at the most famous and spectacular of them all, the Cyclade Islands of Mykonos & Santorini.

We start with a bang with two nights in glorious Mykonos to experience all its famed glitz, splendour and natural beauty. The most popular island in the Cyclades, Mykonos offers an unforgettable start to our week in the Greek Islands.

Next stop it's two nights in beautiful Santorini. Santorini is an absolute must-see stopover to witness its world famous sunset, active volcano (still bubbling and simmering to this very day) and picture-perfect Greek Island landscape.
Our tours start and finish in Athens. For flights or ferries try the following airlines:

Olympic Airlines - Flights from London Heathrow and Gatwick to Athens - www.olympicair.com
EasyJet - Flights from London Gatwick and Luton to Athens - www.easyjet.com
British Airways - Flights from London Heathrow to Athens - www.britishairways.com
Minoan ferries - Ferries from Italy to Greece - www.minoan.gr/en Overnight ferry from Trieste or Ancona in Italy to Patras, Greece. You can then get a train to Athens (Piraeus) taking 3-4 hours.
Packages
Greek Islands 2018 - 4 Nights - 8-12 July
Greek Islands 2018 - 4 Nights - 15-19 July
Greek Islands 2018 - 4 Nights - 22-26 July
Greek Islands 2018 - 4 Nights - 29 July-2 August
Greek Islands 2018 - 4 Nights - 5-9 August
Greek Islands 2018 - 4 Nights - 12-16 August
Greek Islands 2018 - 4 Nights - 19-23 August
---