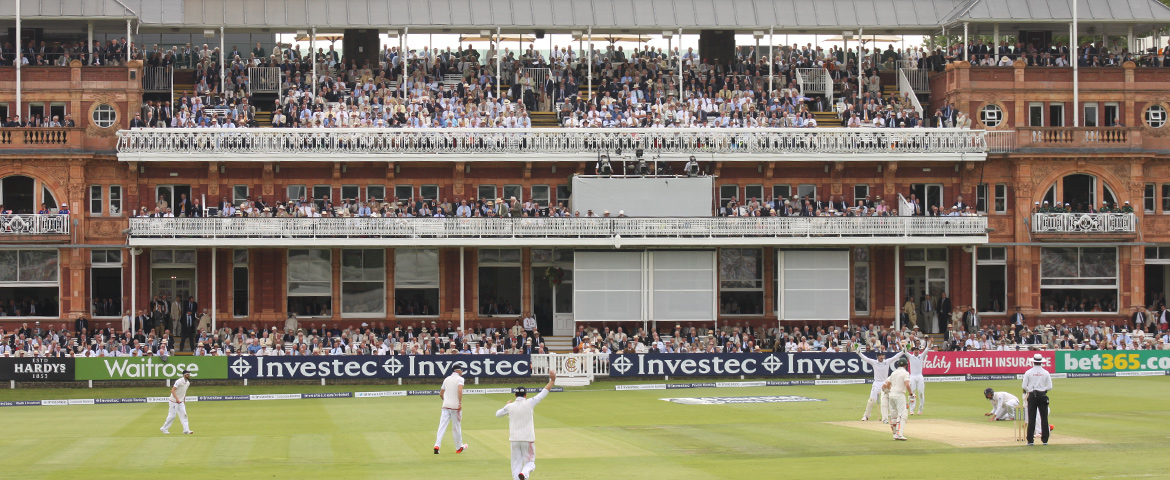 Overview
Tour dates announced! Pre register now for 2019

The ECB have confirmed the Test Match venues and dates for the 2019 Ashes Series and while we look to put our match packages and tours together for this epic series, we recommend you pre-register now to make sure you are first to get all the info!

The venues have been announced for the 2019 series:
- 1st Test - Edgbaston - 1 to 5 August
- 2nd Test - Lord's - 14 to 18 August
- 3rd Test - Headingly - 22 to 26 August
- 4th Test - Old Trafford - 4 to 8 September
- 5th Test - The Oval - 12 to 16 September

The Ashes is cricket's biggest test series and a tour to England is considered by many to be a must for all Australian cricket fans. With Australia claiming victory on home soil in the recent Ashes series at home, 2019 is set to be a fantastic couple of months of some brilliant cricket!

Our recent track record in England hasn't been great, but with our last efforts at home we're sure to give the Poms a run for their money to try and retain the beloved urn.

Our Packages

In previous Ashes campaigns we offered a number of packages and tours to give cricket fans a chance to experience both the cricket and the amazing sights of England. From match packages including the Test Matches, to coupling a Test Match with the running of the bulls, cruising around Croatia, touring through Ireland or attending some Premier League matches - we covered all bases and will be offering something very similar again for 2019.

About the Ashes

Dating back to 1882, this test series has grown into the pinnacle for all Aussie cricket players and fans. Born after Australia defeated England in England for the first time, a paper featured an obituary stating that English cricket had died, and the body will be cremated and the ashes taken to Australia. The English media dubbed the next English tour to Australia (1882–83) as the quest to regain The Ashes.

With Seventy series now being played between these two nations, Australia has come home with 33 wins, England with 32 and 5 draws between them. In the 2017-18 Test series Down Under, we saw the Aussies bring the urn home with 4 wins and 1 draw over the English. In the overall Test Matches played Australia lead the way with 134 wins against England's 106 with 90 draws.

Match Tickets

In 2015, we were lucky enough to source official reserved match tickets to all five Test Matches including the 2nd Test Match at the home of cricket, Lord's.

Due to the small sizes of the English ovals, tickets are extremely limited and do sell out quickly.

Getting There

As part of our tours and packages we also secured international flights from Australia with a number of airlines. These airfares were offered as an addition to the cricket tours.



Register your interest in this tour
The following questions have been uploaded to assist us with planning which packages our customers prefer. Please note that this is not binding & only an indication of what you would be interested in.
To register your interest for this tour & upload your preferences you must be registered as a member of this website.If you are a member & not logged in yet, click here to
Login
.
Login
Register as a member
---