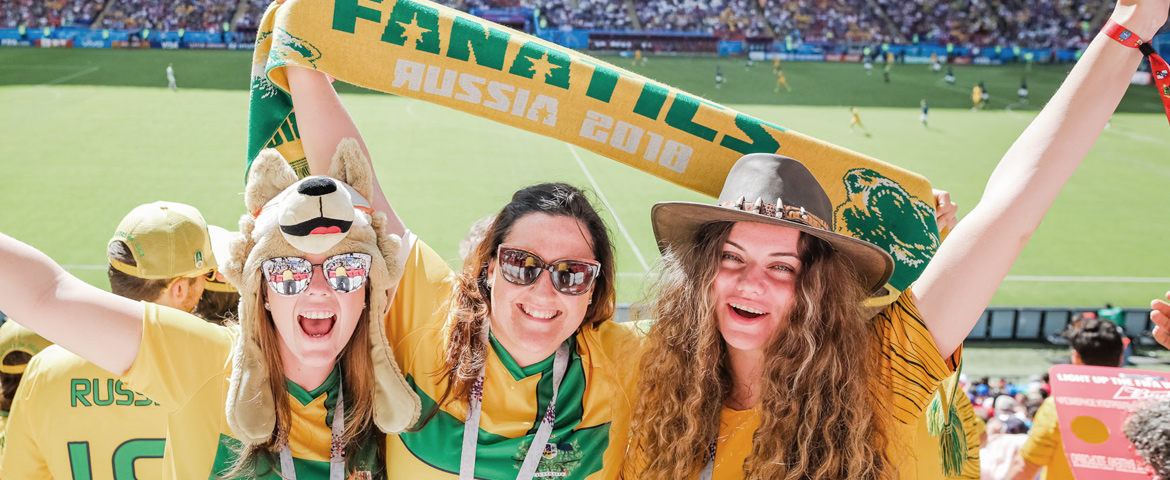 Overview
After winning the 2015 Asian Cup on home soil, and being runners-up four years earlier, the Socceroos will be looking to confirm their place at the top of the AFC hierarchy by first getting past Group B opponents Syria, Palestine & Jordan before progressing through the knock-out stages of the tournament.

Assuming both Australia and Japan top their relatively easy groups and progress beyond the Round of 16, they will meet each other in what promises to be a mouth watering Quarter Final in Dubai!


Match Tickets On Sale Now
Match tickets for the AFC Asian Cup are on sale now with plenty of availability for each of the Socceroos group stage matches as below:

Match 1: Australia v Jordan
Date: Sunday 6 January
Venue: Hazza Bin Zayed Stadium - Al Ain
Tickets: Category 1
Price: $29 each (Aussie dollars)

Match 2: Australia v Jordan
Date: Friday 11 January
Venue: Rashid Stadium - Dubai
Tickets: Category 1
Price: $29 each (Aussie dollars)

Match 3: Australia v Syria
Date: Tuesday 15 January
Venue: Khalifa Bin Zayed Stadium - Al Ain
Tickets: Category 1
Price: $29 each (Aussie dollars)

Book your tickets online via the AFC Asian Cup's official Ticketmaster website at:

https://www.ticketmaster.ae/artist/afc-asian-cup-uae-2019-tickets/990318?brand=ae_afc


Fanatics At The Asian Cup
As with previous Socceroos fixtures in the Gulf states, the majority of Australian fans attending the Asian Cup will be expats who live and work in the region, plus those who are passing by en-route between Australia & the UK/Europe at the same time.

For those coming from Aus or abroad, Dubai is always the most popular location to stay or stopover in. Dubai is the closest major city to Al Ain (Aus v Jordan & Aus v Syria) and it is hosting Australia's match vs Palestine.

Then, assuming the Socceroos top their group and progress through the knockout stages, Dubai will also host Australia in the Round of 16 (vs 3rd place from group A, C or D) followed by their Quarter Final (likely vs Japan). Beyond that, the Socceroos would play their Semi Final back in Al Ain, with only the Final to be played in Abu Dhabi (139km from Dubai).

We will be there with our pre-match venues for each of Australia's group games plus the knockout stages so you can join together with your fellow Socceroos fans and travel to & from the match plus support the team together in the stadium.


Register Your Place
After you've purchased your tickets, send us an email via tours@thefanatics.com to register your details. We will be sending out details to everyone ready for the start of the tournament right through to the Final.

With attendances at most of Australia's matches expected to be relatively sparse, your support will be loud & clear and prove vital to the Socceroos success. Make sure you get in touch and get ready to join your fellow Socceroos fans to help them bring home the silverware once again!
---