Join our European Summer tour crew!
Join our European Summer tour crew!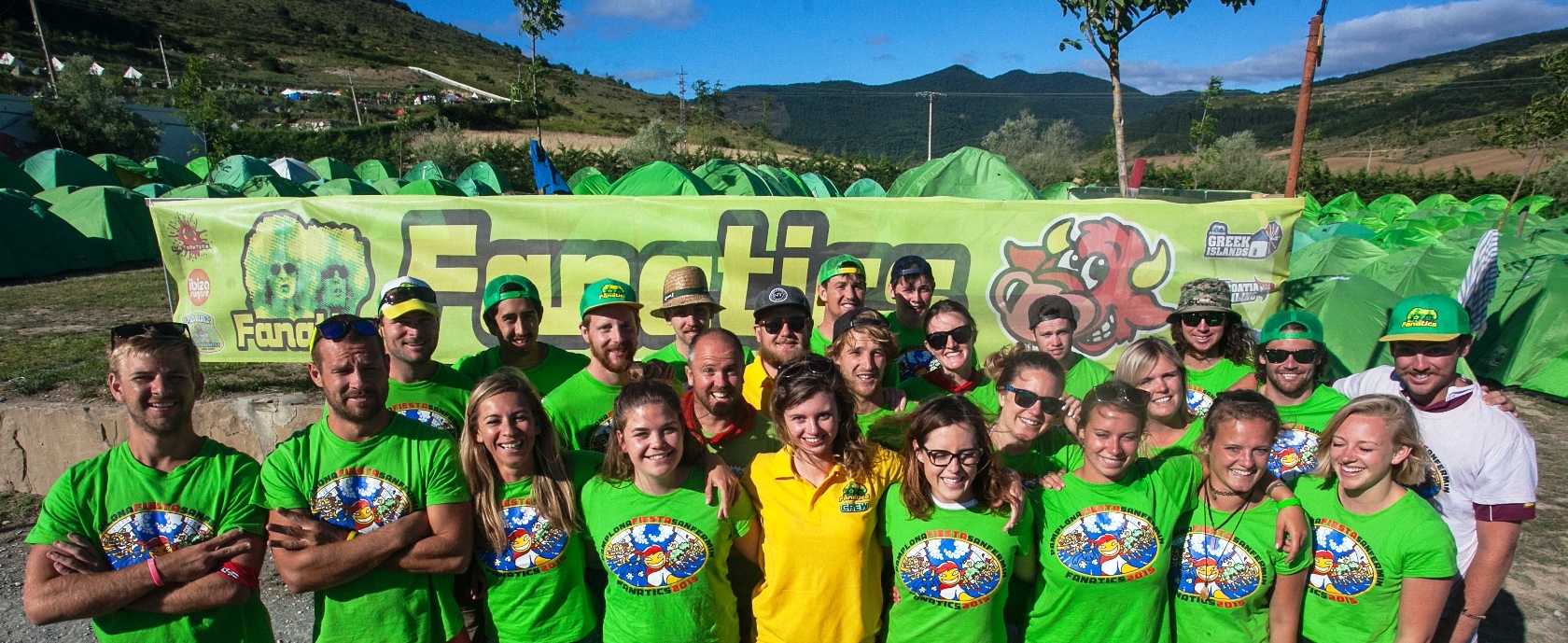 Overview
Fanatics are now recruiting for our 2020 European summer tour crew. If you'd like to be part of our team this coming summer then read on and get in touch!
Fanatics Crew Roles
A wide range of roles are available including campsite set-up, hostel leader and tour management roles. Most positions are voluntary in nature in return Fanatics will cover transport, accommodation, food and drinks.
Joining our crew is a great way to get the most out of the Pamplona, La Tomatina & Oktoberfest festivals. Preparations begin a few days before the festivals during which we'll have nightly activities, dinners and city training while by day we set up the campsite, gain some local knowledge into the festivals, and enjoy poolside siestas in the sun with fellow festival crew.
Tour Leader Abilities
We are looking for people with experience in leading and organising groups, confidence in speaking in front of people from a wide range of backgrounds and a positive and professional attitude. Travel experience, ideally at some of the festivals we attend, and a demonstrated ability to stay calm under pressure are requirements for all of our tour crew.
In addition we will be looking for people to fill specific roles such as:
hostel and hotel tour leaders

musical performance/DJ's

tradies

creative social media specialists!
Festival Dates
PAMPLONA'S RUNNING OF THE BULLS
The festival runs from 6 to 14 July, we will need campsite crew from July 1st until at least the 10th but people are welcome to stick around for the full festival. We also need hostel/hotel leaders for 4-8 July.
VALENCIA'S LA TOMATINA
The festival is on Wednesday 26 August, crew are required from 23 to 27 August. We also have a crew discount for our end-of-summer Ibiza weekend from the 27th to the 30th!
MUNICH'S OKTOBERFEST
The festival runs from 19 September to 5 October and we're after hostel and hotel group leaders each weekend (arrive Munich Thursday, depart Monday or Tuesday) - or stay for the whole festival!
Application Procedure
If you are interested in joining us this coming European summer and can attend at least two of the three festivals then please email us with a cover letter outlining the kind of role you would be interested in and attach a brief CV describing:
your group leadership experience

any travel experience

previous festival experience

anything else you feel might be of relevance!
Contact Details
Please email your application to
tours@thefanatics.com
We look forward to hearing from you!
---