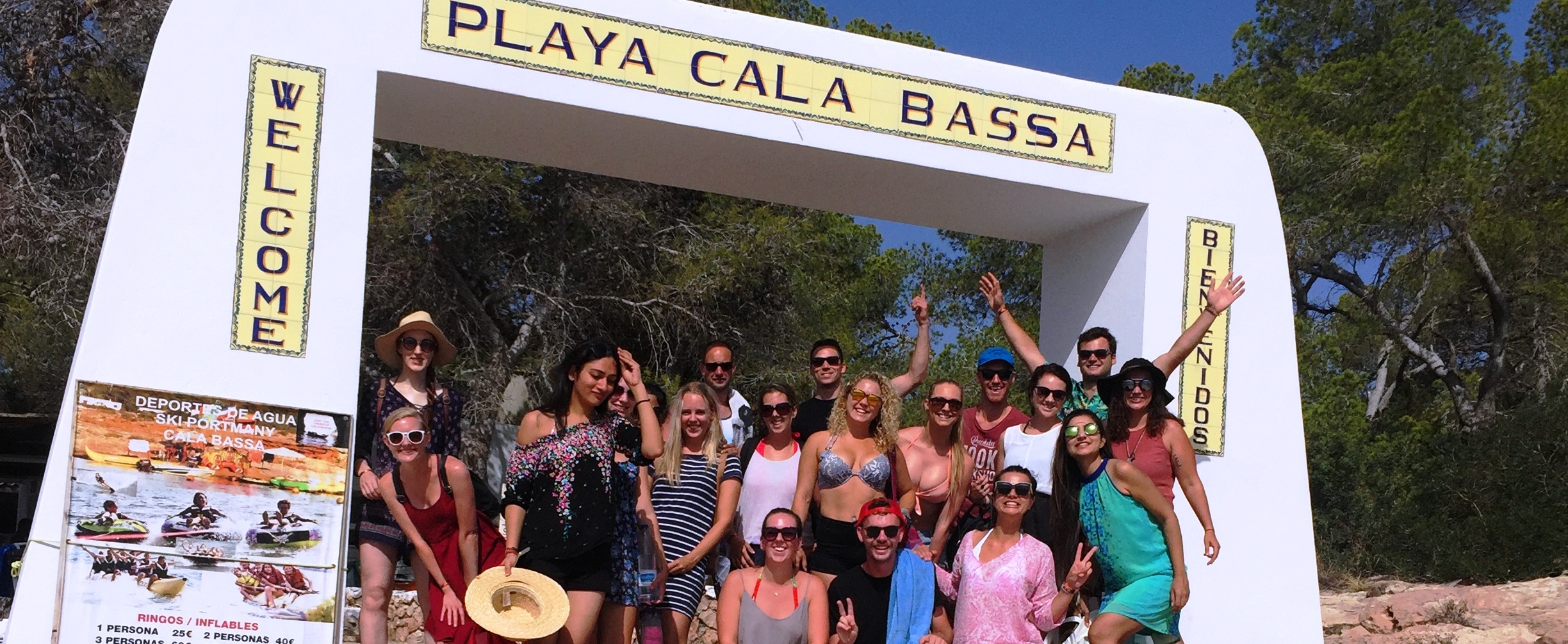 Do Fanatics have access to ticket club discounts?
For each weekend we're in Ibiza we select the biggest club nights to head to together as a group and will have ticket discounts for the group. We'll also be using our pulling power to arrange for drink specials at some of the pre-club bars!
Is transport included in the packages?
Our Pamplona and La Tomatina Combo tours include one-way transfers to Ibiza after each festival.
Can I share a room with my mates?
Of course! If you'd like to share a room with your friends just email us at
tours@thefanatics.com
with everyone's names and we'll link your bookings to get you together on the tour. Anyone booked on the same invoice will be placed together on tour.
Where is the tour hotel located?
Our Ibiza hotel is located in the heart of San Antonio just up the road from the beach, near the bars and super-clubs of Eden and Es Paradis - you won't find a better location!
What do I need to bring with me?
Here's a quick rundown of what you'll need at Ibiza:
Clothes:
Boardies & bikini

Your funkiest summer-time clubbing gear!
Essentials:
Passport (a visa is not required for Aussies, Kiwis or EU citizens)

Travel insurance documents - contact us if you'd like information on purchasing travel insurance

Any essential personal medication

Small back pack/day pack

Towel

Sunscreen & hat
Is there anything I need to know before I come to maximise the trip?
All tour information is on our website and will be on our tour notice boards during the festival. We also have a mobile tour app available to download a few weeks before the tour including all the information you need to get the most out of your Ibiza experience. Finally our Facabook event pages are the perfect place to link up with other people coming along on tour or ask our crew any questions you have about the festival.
If booking for more than one person what is the best way to pay?
Getting a group together? You can either make your booking together on one invoice by paying the deposit payment on one card and then making balance payments on as many different cards as you like, or you can simply make individual bookings and then email us at
tours@thefanatics.com
and we will link your booking invoices together.
When is final payment due?
Final payments are due six weeks before the tour. When making your booking you can either pay the full balance or deposit amount. Bookings made within six weeks of the tour require full payment when booking.
How can I make my final payment?
Payments can be made online or by calling one of our offices. To pay online simply sign in at the top of this page and then go to 'My Invoices' and 'Pay'. Part payments can be made using multiple cards.
Contact us
to pay over the phone.