Valencia Hostel Directions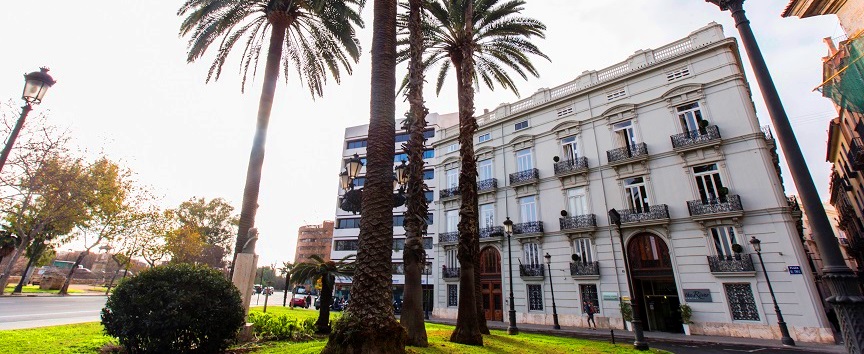 River Hostel Valencia
Plaza del Temple 6
Valencia 46003
Tel: +34 963 913 955
River Hostel Valencia is a 10-minute walk from Colón Metro station (Metro lines 3, 5, 7 & 9).
Hostel Map
See the link at the bottom of this page for a map of the hostel.
Arriving at Valencia Airport
Valencia Airport is connected to central Valencia by the Metro system. Metro lines 3 & 5 both go from the airport to Xàtiva and Colón stations in central Valencia.
Alternatively, a taxi from the airport to central Valencia will be around €30.
Arriving at Valencia Train Station
Valencia's main train stations (Estación del Norte & Estación Joaquin Sorolla) are around a 20-30 minute walk from the hostel.
Check-in at our hostel
The hostel is available for check-in from 3pm. Check-in is much quicker if you have all your documentation at hand. After you have checked in at the hostel reception see the Fanatics crew to get your tour t-shirt and wristband. Details about our opening night party will be left in the hostel lobby for anyone arriving after 7pm.
Every passenger will need the following:
Passport for identification purposes.


Print-out of Fanatics booking invoice indicating name/s, t-shirt sizes ordered, etc. (Group leaders should bring this invoice for their whole group. Log-into Fanatics website then click on 'My Invoices' to bring up your invoice on screen & print it off.)