Pamplona 2020 - Mid-Festival Pamplona Camping
Pamplona 2020 - Mid-Festival Pamplona Camping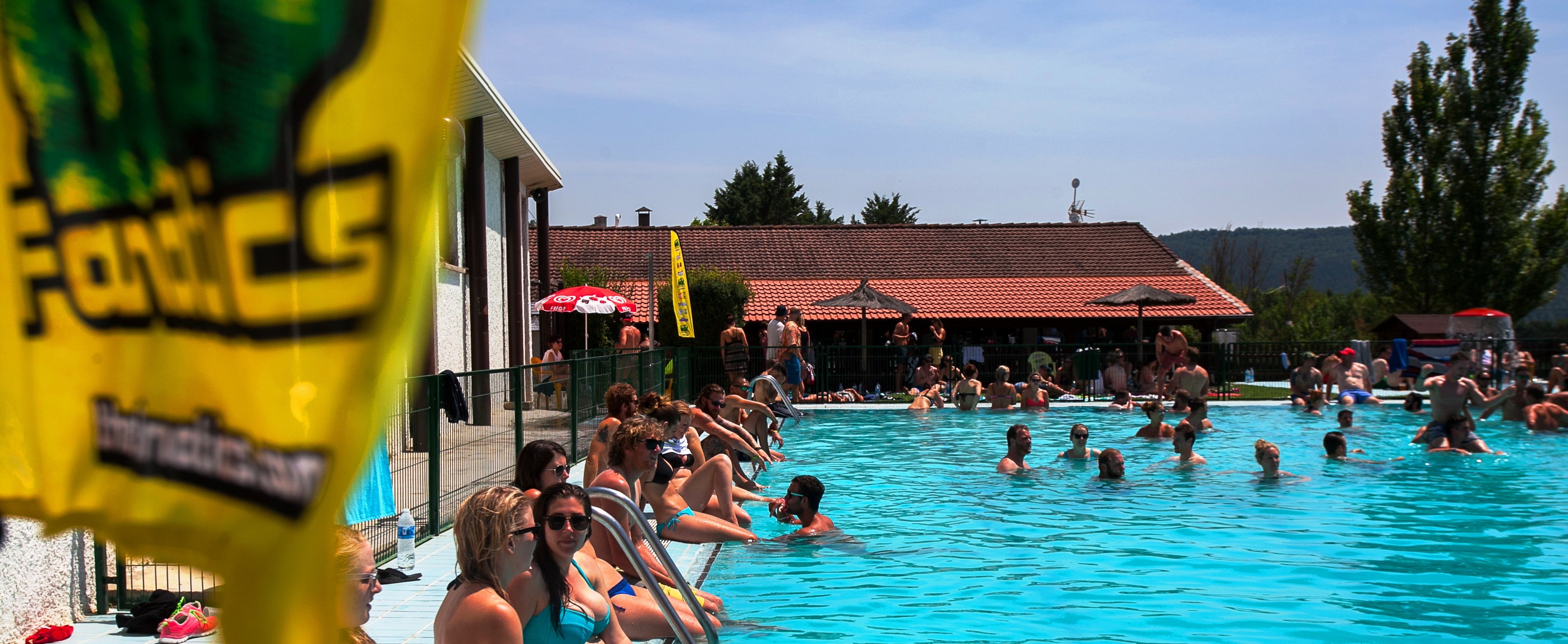 Overview
Early bird special - lock in your place and package price with a deposit payment now!
The Festival of San Fermin gets into its true Spanish swing from 8 July after the tourist masses have departed following the opening ceremony. The mid-festival and closing ceremony stages of the festival have fewer international tourists so if you're after an incredibly authentic Pamplona experience, this is exactly what you're looking for!
Mid-Festival Camping Packages
Arrive:
Tuesday 7, Wednesday 8, Thursday 9, Friday 10 or Saturday 11 July
Depart:
Thursday 9, Friday 10, Saturday 11, Sunday 12 or Monday 13 July
Check-in at the campsite is available from 12noon (2pm on 7 & 8 July). With the San Fermin festival already in full swing Pamplona is ready for the taking as soon as you've dumped your backpack in the tent!
The
morning bull runs
continue daily throughout the festival. In addition you will also experience the
nightly street fiestas
where the true spirit of the festival is in full swing!
Our tour crew are on hand throughout your stay to answer any questions you may have and escort you to the bull runs & street parties in town.
Getting to Pamplona
Flights from London to Bilbao are operated by
EasyJet
and
British Airways
. For flights to other cities in Spain try
Iberian Airlines
.
For train travel to Pamplona go to
Trainline
or
Renfe
and for coach travel try
Monbus
,
La Union
or
Alsa
.
Any Questions?
Email us at
london@thefanatics.com
if you have any questions about the tour.
Inclusions
All-inclusive camping at the closest campsite to Pamplona

Single share tent upgrade at no extra cost - no sharing with randoms!

Dorm bunk upgrades also available

Breakfast daily at the campsite - all you can eat!

Free dinner every night at the campsite

Coach transfers between camp & town

Pre-erected tents with sleeping mat & pillow

Funky Fanatics running-of-the-bulls souvenir T-shirt

Fanatics San Fermin Pañuelo (neck scarf)

Guided walk of the bulls course with our experienced bull runners

Run with the bulls (or watch safely in the stands!)

Experienced Fanatics Pamplona tour leaders
Camping Luxury
All-Inclusive Camping Luxury!
Single-share tents
are included as standard for all campers - no sharing with randoms! Our tents are large enough to sleep three adults so if you want to share a tent with a friend then that's fine too, you can even use a spare tent to keep your backpacks in.
Sleeping mats & pillows
are ready in your tent which is pre-erected ready for when you arrive. Sleeping bags are available at the campsite if you're not travelling with one. We've got everything to make your stay at our campsite as comfortable as possible!
Bunk beds
are available in the campsite's hostel-style dormitory if a tent's not your thing, select during the booking process.
Modern campsite facilities
greet you with loads of clean showers & WCs, an amazing swimming pool, restaurant, bar & mini-market plus nightly entertainment from our live band & resident DJ. Personal lockers are available to store your valuables and we also have a 'chill-n-charge' station for your phone. If driving the campsite has car parking available for €15 per day.
Coach Transfers
Our campsite is just 7km/8 mins from the heart of Pamplona - the next closest campsite is more than 30 kms outside of town! Morning & evening coach transfers are included in our packages meaning you'll experience more of Pamplona's Running of the Bulls festival with Fanatics!
All-You-Can-Eat Breakfasts & Free Dinners!
Our all-you-can-eat breakfast is included in all packages and consists of pre-packaged rolls (vegetarian & meat-lovers option available) plus fruit, muffins, yogurt, juice, tea & coffee.
Free dinners
are included every night at our campsite with a set option (including vegetarian option) each evening.
We've arranged some incredible deals at our campsite bar so you can stay hydrated for next to nothing. The bar has a full range of spirits & mixers as well as beer and sangria on sale by the quarter-, half- or three-quarter-litre at bargain prices!
Walking Tours
Escorted walking tours
of Pamplona's running of the bulls course are included. Our expert bull runners will point out where the bulls are running, the best places to view the run - including options for balcony viewing - as well as the party locations we'll be using for our famous street fiestas.
Souvenir bulls t-shirt & scarf
are included in your package to ensure you look the part. Festival white shorts & trousers are available at camp.
Massive Town & Campsite Parties!
Pamplona's nightly street fiestas are the biggest street parties you will ever see! Staying at the closest campsite to town means you won't miss out on any of the Pamplona party action!
Back at camp the bars loaded up with plenty of sangria & cerveza means the festival atmosphere doesn't stop!
Itinerary
Check-in at our campsite
Packages are available starting every day from 7-11 July with a two night minimum stay. Our check-in crew will be ready from 2pm on 7 & 8 July and from midday on later days.

San Fermin Festival Itinerary
Bull runs are held at 8am each morning of the festival and we have return coach transfers from our campsite included every day.

Our campsite has full facilities including pool, bar & restaurant where you can chill out during thew afternoon siesta before our coach transfers back into town for the nightly street parties.

Bull fights are held each night from 6pm after which the crowd heads into the streets of the old town centre for the biggest street partying you will ever see! The partying is capped off by the nightly 11pm fireworks displays after which our coach transfer returns to camp.

San Sebastian Day Trip
We have an optional San Sebastian day trip available on 8 July for people checking in on the 7th. This can be added when making your booking or separately later.

Check-out
On your check-out day you have the option of taking your bags to the coach station's left luggage facility before the bull run or returning to the campsite after the bull run and take one of the campsite's coach transfers into town after breakfast.
---