After all the craziness of the Running of the Bulls why not join us for three action-packed days and nights in Spain's incredible party island of Ibiza!

Pamplona + Ibiza Combo
Our Pamplona + Ibiza Combo includes three nights camping at Fanatics Pamplona campsite (5-8 July) so you won't miss any of the opening ceremony and bull run action!

Ibiza Add-On
Choose our Ibiza Add-On if you'd like to link Ibiza with a Pamplona package other than camping accommodation (such as our One-Way Coach Tour, Croatia Combo, or our Pamplona hostel or hotel packages), or if you decide to add Ibiza after you've already booked a Fanatics Pamplona tour.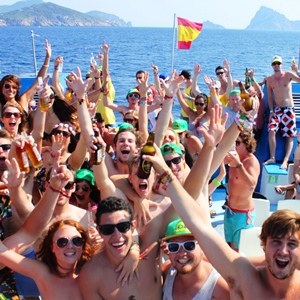 5-11 Jul, 2019
After surviving the bull runs and all-night fiestas of Pamplona's San Fermin festival there's no better place to keep the party atmosphere alive than Spain's very own Ibiza!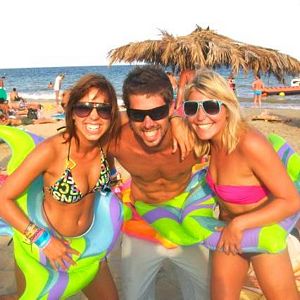 8-11 Jul, 2019
Add our three night Ibiza option to your existing Pamplona tour package here!