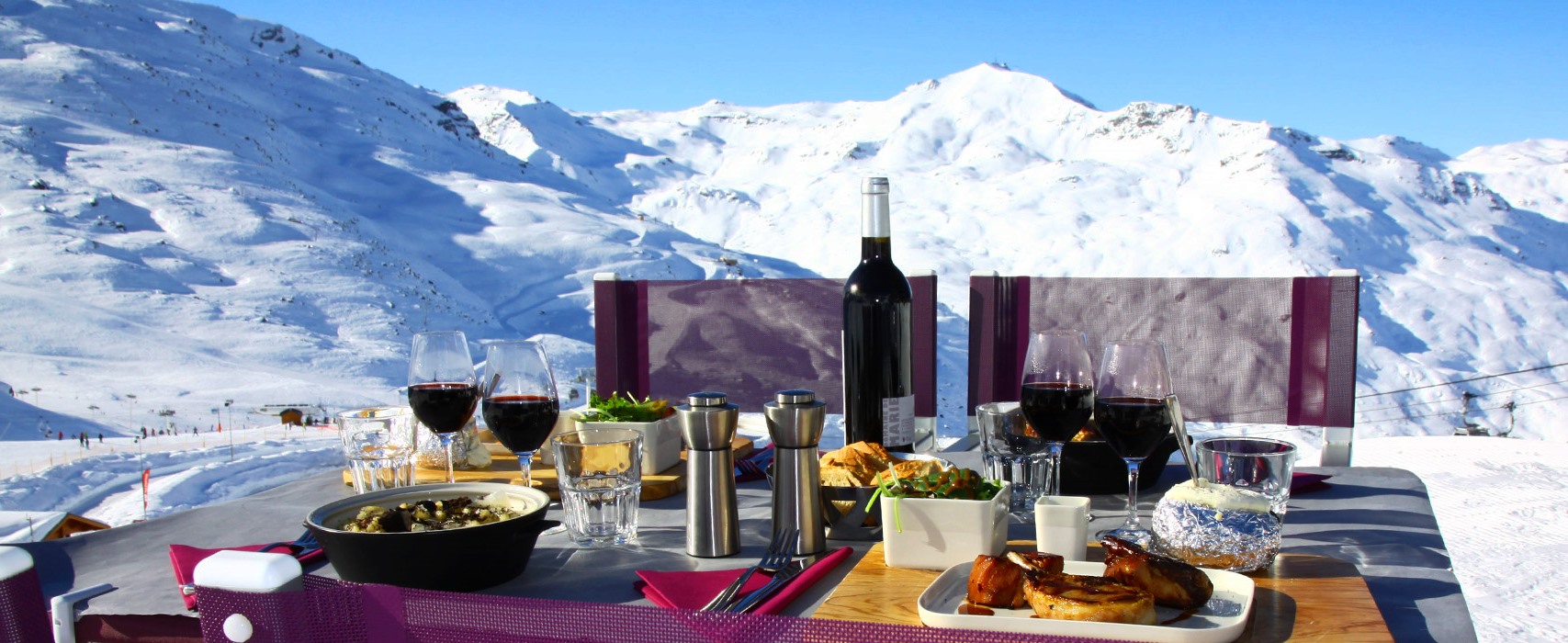 Val Thorens is the home of 'snow bistronomy', combining a warm, friendly atmosphere with real gourmet delights. Over 60 restaurants offering a range of gastronomic alternatives are all motivated by a desire to provide guests with meals that will satisfy every appetite and budget!
Mountain Restaurants
The resort's numerous slope-side chalets and restaurants offer varied menus and a friendly, welcoming and relaxed approach characterised by sharing and enjoyment. From tradition to modernity, the choice of menu is yours!
From gourmet sandwiches to traditional meals, from family cuisine to creative and Michelin-starred gastronomy, the Val Thorens resort offers a wide variety of 'doorstep skiing' restaurants!
Options for every taste & budget
When night falls, the gourmet journey continues. Choose between an authentic Savoyard meal in a slope-side restaurant at the heart of the ski area, a traditional evening meal from one of the many family-run bistro, or a burger and chips from the main square - the Val Thorens restaurants have something to satisfy every taste.
Skifest Discounts & Group Dinners
With your Skifest tour wristband you can receive discounts from our partner restaurants & bars in town and on the mountain - see our tour leaders for details.
We will be organising a group Christmas dinner at our favourite local restaurant to make sure we celebrate together in style!
Skifest Self-Catering Apartments
Best of all our apartments are all equipped with everything you'll need to prepare your own meals at home. With a well-stocked supermarket located across the road from our accommodation and twice-weekly produce markets offering the best local fare, there's quality food available whatever your budget!