Masters 2020 - Par 3 Package - Wed & Thu
Masters 2020 - Par 3 Package - Wed & Thu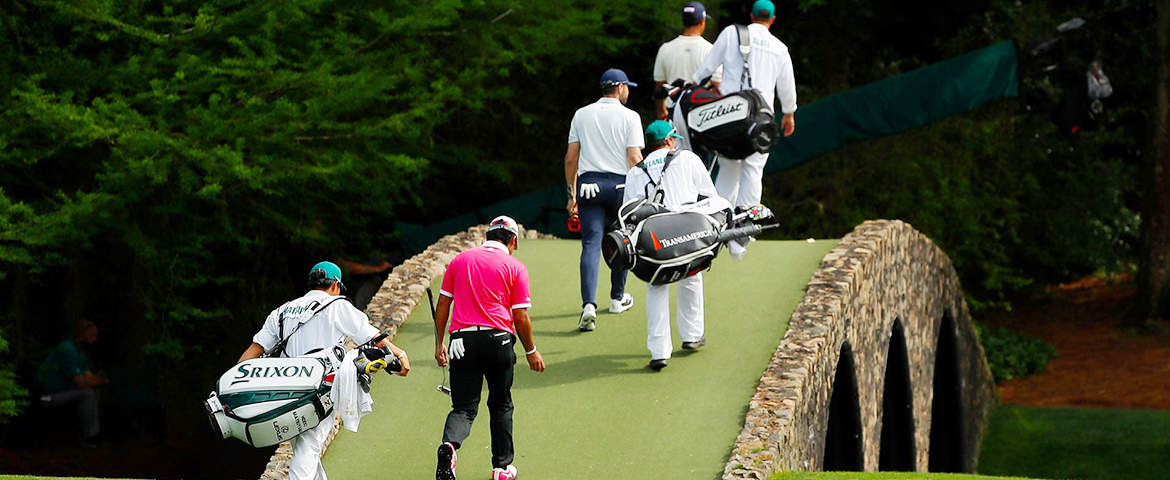 Overview
Par 3 Package: Wed & Thu at the Masters
Venue: Augusta National Golf Club, Augusta, Georgia, USA
Package Dates: 7-10 April, 2019
Package Duration: 3 Nights
Inclusions
Three nights hotel accommodation in Augusta (in Tue / out Fri)
Entry to Augusta National on Wednesday (Par 3 Contest)
Entry to Augusta National on Thursday (opening round)
Hotel located walking distance from Augusta National (or short hotel shuttle payable on the day)
Breakfast daily
Package is unescorted
Guaranteed Badges
All of our tours and packages come with guaranteed badge entry to Augusta National.

Our reputation speaks for itself. Every one of our 700+ US Masters customers has received his or her Masters badge for every day, without fail. Few if any other operators can boast such an impeccable record and our expertise is second to none.

US Masters Entry 'Badge'
Unlike most sporting events, aside from a tiny number of oversubscribed ballot tickets, there are essentially no public tickets for the Masters championship days - entry is by 'badge'. Nor does the event have any visible corporate sponsors, marquees, private suites, advertising boards, etc.

The 40,000 people who walk through the gates of Augusta National each day during Masters week are not considered fans, nor are they a crowd or even a gallery. They are "patrons" who have the privilege of attending the event and adhering to the club's high standards of etiquette.

To highlight this point, CBS commentator Jack Whitaker made the mistake of referring to a patron gallery as a "mob" during the 1966 telecast. He wasn't invited back.

Badges allowing entry to Augusta National are the property of "patrons", many of whom have held their entitlement for many decades. Badges entitle the patron the privilege of accessing the course during the Masters. Patrons are permitted to nominate who can use their allocated badges pending the signing of an agreement regarding the nature of use plus acknowledgement of the rules implemented by Augusta National Golf Club regarding use of the badge. Strict rules including pre-payment of a security bond apply to ensure all patrons are appropriately behaved and to ensure the safe & punctual return of the badge immediately following attendance on your concluding day.

Itinerary
Tuesday
Welcome to Augusta! Hotel check-in is available from 3pm this afternoon. If you arrive earlier you can store your bags at reception then head out to explore the city before returning for check-in. Your golf tickets will be available to collect in Augusta this evening (collection details will be provided).

Overnight: Red Roof Inn - Washington Road, Augusta or similar
Wednesday
Today enjoy a full day at Augusta National including the final day of practice on the full 18 holes championship course, plus the annual Par 3 Contest on Augusta National's purpose built Par 3 course. With the great of the game combining with current players plus their wives & families, the Par 3 Contest is always one of the great highlights of the tournament.

Today is also the only day you are permitted to take photos inside the grounds of Augusta National. Cameras are not permitted during the championship days (and phones are not allowed on any day!). It's an opportunity not to be missed!

The course is in walking distance from the hotel, or you purchase a seat on the hotel's shuttle service (arranged by hotel reception)

Overnight: Red Roof Inn - Washington Road, Augusta or similar
Thursday
This is it - the start of the 2020 US Masters! We walk to Augusta National bright and early again this morning to ensure you are one of the first through the gates and able to soak up every moment of the Masters experience.

As you will soon discover, the atmosphere around the course is like no other golf tournament in the world, here's hoping there's a few Aussies in the mix!

Overnight: Red Roof Inn - Washington Road, Augusta or similar
Friday
This morning it's farewell to Augusta with a golf bag full of lifetime golfing memories ready to share with your friends and family back home. Hotel check-out time is 11am.

Transfers to &/or from Atlanta Airport are available to purchase for approx USD $70 per person each-way. Please contact our office for booking details with Groome Transportation.

---