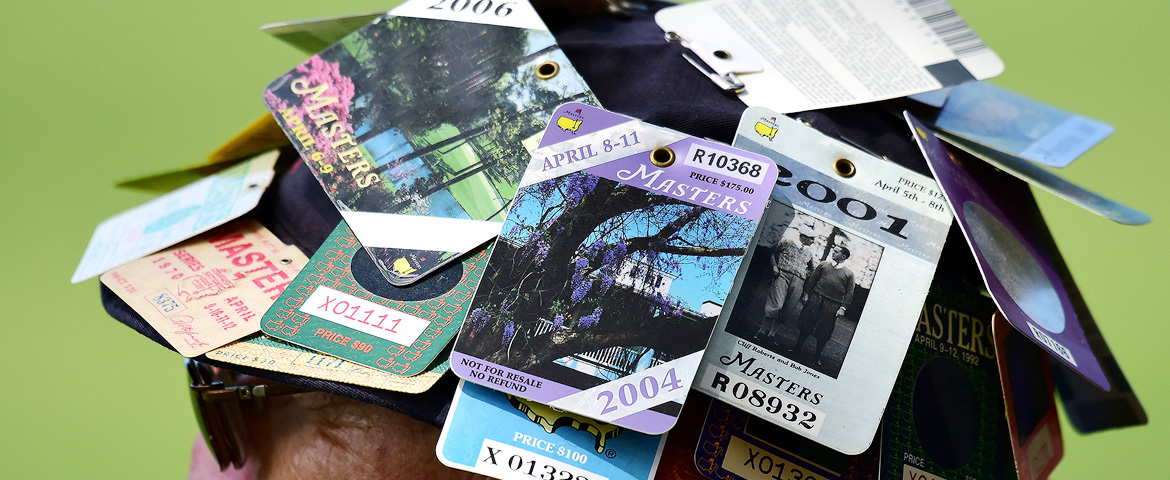 All of our tours and packages come with guaranteed badge entry to Augusta National.

Our reputation speaks for itself. Every one of our 500+ Fanatics customers has received his or her Masters badge for every day, without fail. Few if any other operators can boast such an impeccable record and our expertise is second to none.


US Masters Entry 'Badge'
Unlike most sporting events, aside from a tiny number of oversubscribed ballot tickets, there are essentially no public tickets for the Masters championship days - entry is by 'badge'. Nor does the event have any visible corporate sponsors, marquees, private suites, advertising boards, etc.

The 40,000 people who walk through the gates of Augusta National each day during Masters week are not considered fans, nor are they a crowd or even a gallery. They are "patrons" who have the privilege of attending the event and adhering to the club's high standards of etiquette.

To highlight this point, CBS commentator Jack Whitaker made the mistake of referring to a patron gallery as a "mob" during the 1966 telecast. He wasn't invited back.

Badges allowing entry to Augusta National are the property of "patrons", many of whom have held their entitlement for many decades. Badges entitle the patron the privilege of accessing the course during the Masters. Patrons are permitted to nominate who can use their allocated badges pending the signing of an agreement regarding the nature of use plus acknowledgement of the rules implemented by Augusta National Golf Club regarding use of the badge. Strict rules including pre-payment of a security bond apply to ensure all patrons are appropriately behaved and to ensure the safe & punctual return of the badge immediately following attendance on your concluding day.