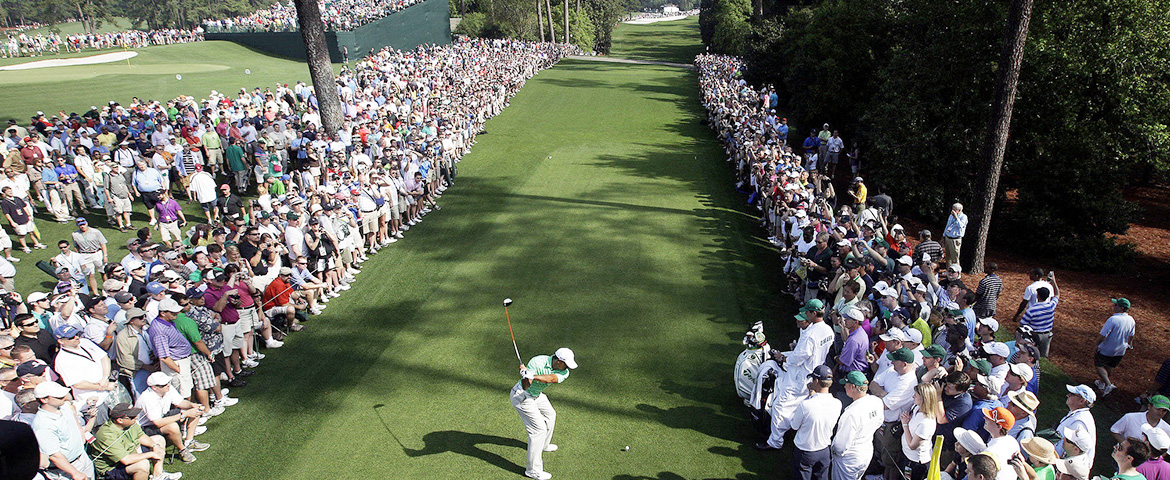 Is It Worth Purchasing Hospitality?
In a word, no. Unlike most other golf events, there is no hospitality inside Augusta National. Aside from Augusta National members, every fan entering the course is considered equal, there are no reserved seats or anything that distinguishes one patron from another. Everyone has access to the same areas and same viewing locations all around the course.

All the so-called "hospitality" options you might see advertised are unofficial and are located outside the grounds of Augusta National, meaning to visit them you need to exit the grounds and walk at very least several hundred metres to the venue in order to grab a sandwich and beer (which will cost you only $4 at the course).

It's completely impractical and sacrifices precious time at the Masters, and as such virtually no one uses it even though they've paid handsomely for the privilege. Experience has shown us that our very own complimentary hospitality back at the hotel each evening is everything you could wish for and perfectly tops off a fantastic day at the golf.

We are very happy to offer hospitality for those with their heart set on it. Just be advised that the feedback from those who have purchased it from us in the past runs a very familiar theme, they wish they hadn't bothered.

Please contact our office if you'd like details.